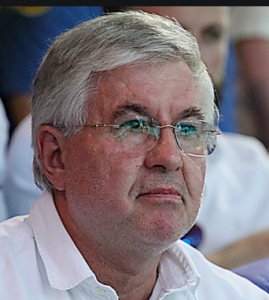 Predrag Sloboda
(CRO)
Biography
President of the Croatian Water Polo Federation between 2010 and 2018 – called the new golden era of Croatian water polo with Olympic and World Championship gold medals – now Vice-President responsible for international matters.

Led successful bid for 2022 European Water Polo Championships to be held in Split.

Board member, then President of water polo club Primorje Rijeka.

Studied and worked in the maritime, then became a businessman and led a logistics company.