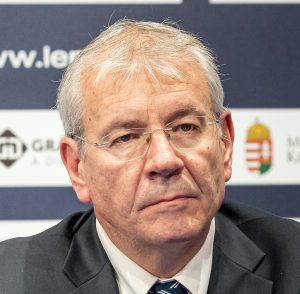 Aleksandar Sostar
(SRB)
Biography
LEN Bureau Member since 2012, Liaison for Water Polo.

FINA TWPC Member between 2009 and 2017.

President of the Serbia-Montenegrin Water Polo Federation between 2002 and 2004, Vice-President between 2014-2017. Director of WP Club Partizan Belgrade since 2001.

Director of Directorate for Sports in the Ministry of Education and Sports (2004-2007), Deputy Minister of Youth and Sports of the Serbian Government (2007-2009), President of the Sports Federation of Serbia (2009-2017).

Olympic champion and Olympic bronze medallist water polo player, World champion, 2-times European Champion, 3x silver medallist, 2-times World Cup winner, Champions League winner. Inducted to the International Swimming Hall of Fame in 2011.

Graduated in the faculty of Mechanical Engineering.