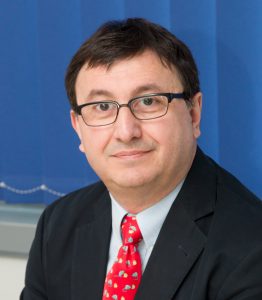 Marco Stacchiotti
(LUX)
Biography
LEN Bureau Member since 2016, Liaison for Masters.

Creator of the idea of LEN Swimming Cup, launched in 2020.

President of the Luxembourgish Swimming Federation since 2014, was Treasurer since 2009.

Chair of the OC for the annual Euro Meet, now Leg 1 of the LEN Swimming Cup. President of the Swimming Club le Dauphin Ettelbruck.

Graduated in IT at the Institut Supérieur Economique de Jemelle, worked for various companies as System Engineer, Sales Executive, Team Leader, Senior Account Manager and Director in IT and Business Development.